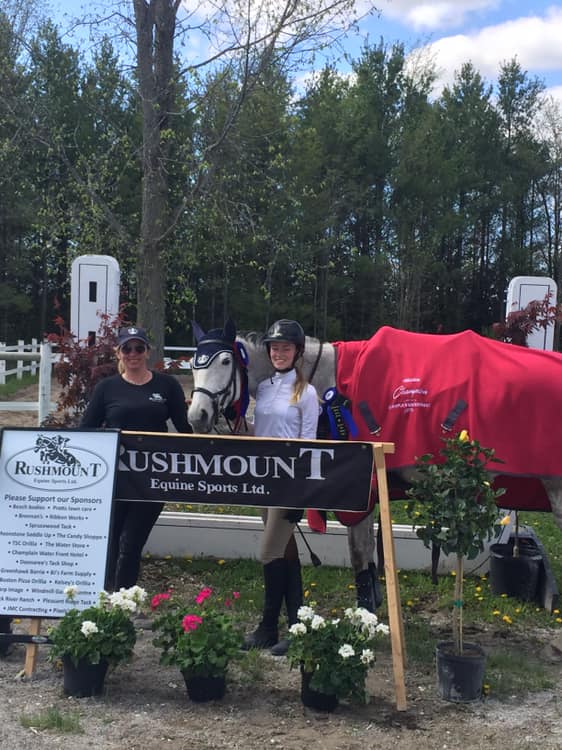 May 24th marked Rushmount's second time hosting a Trillium show and despite wet weather looming overhead it was a booming success! After what seems like a full week of torrential downpour the weather finally decided to cooperate and we got to enjoy a sunny show weekend, with the exception of Saturday morning.
In true Rushmount fashion we managed to get everyone organized and ready in time for a 7:30am start. Thanks to Heidi's unparalleled multi-tasking skills all students proved their skills in the show ring. In the 0.90m division Kaylin Clarke and Silver Rush were Champion, with Devon Catling and Trompe le Monde as Reserve Champion. Chelsea Rutledge and Thunder Bay Dinner Jacket were close behind with a 4th place and 6th place ribbon. Hailee VanDusen and Ever so Clever were Champion in the 1.0m division and received a 1st and 3rd ribbon in 1.10m. Our tiniest show team member, Sophia Naylor, received a 2nd and 3rd ribbon in the Short Stirrup division. Hayden McCahon was on double duty with Kronos in 0.90m with a 5th place ribbon and Don't Let Anything Stop You in 1.0m and 1.10 with two 5ths and a 4th.
Not a bad start to the season!