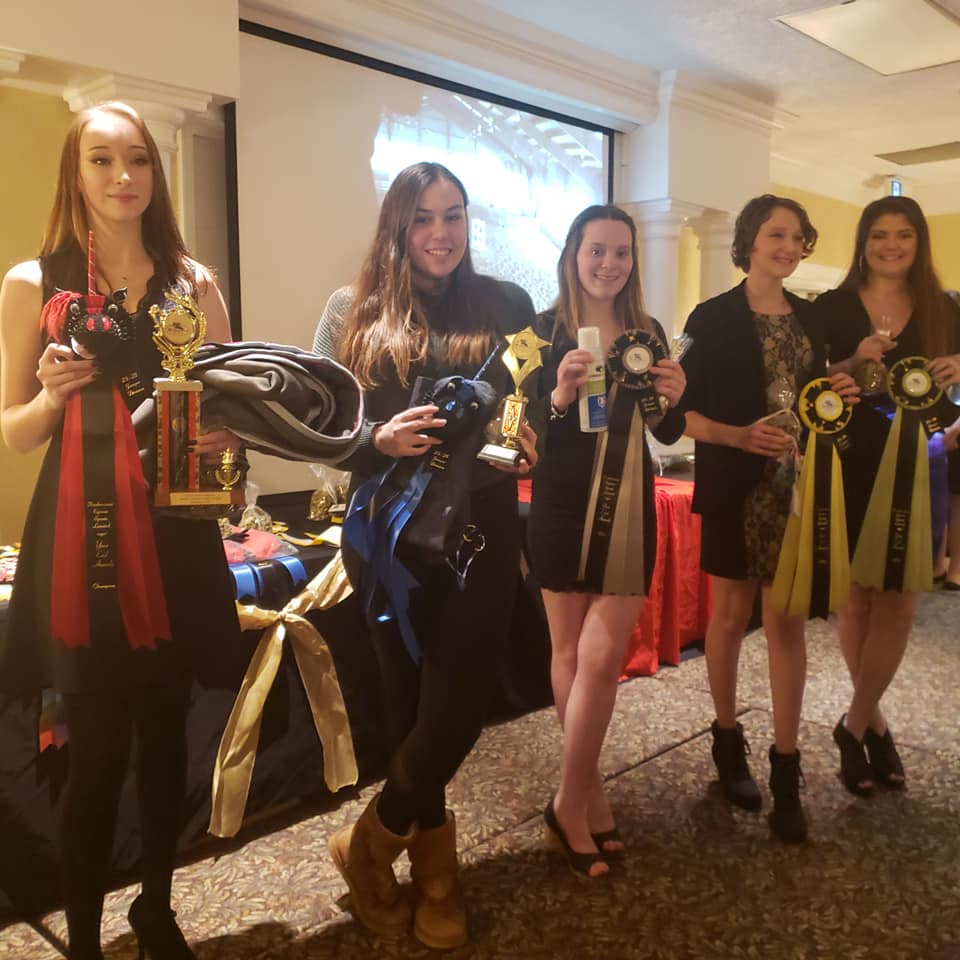 On January 18th we celebrated the preceding year with the annual Rushmount banquet. Heartfelt speeches were made and tears were shed. Riders and barn family alike shared and successes and some laughs. As always, our Thrills and Spills reel was a hit, thanks to all the hard work that Anneli Tapanila put in.
Notable mentions go to the Telford family for all their hard work they put in to helping out when needed; Brooklyn Jarvis for her neon matchy-matchy set, and many more that simply would not fit!
As always, there was food and drinks for all, everyone danced enough to last them the rest of the month, and of course everyone was stunning.
Special thanks to the barns that traveled through the storm to be part of this wonderful night. Thank you Kuruka Equestrian, Dream Valley Ranch, and many more.